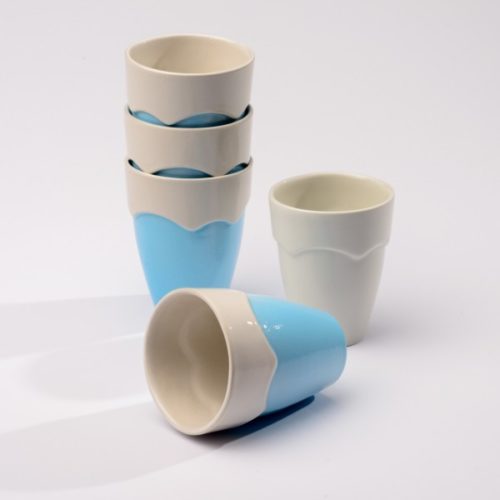 Afmeting: H = 10,5 cm
Ø = 8 cm
Materiaal: ceramic
By stacking the cups, the edge makes a notable rhythm. How they are stacked depends on the user and the stack might betray what type of user it is or what mood he or she had during stacking.
Compulsive – a tight rhythm / pattern is produced by placing the small and big bows accurately one above the other.
Playful (perhaps just as compulsive) – By repeatedly turning the next cup, the large and small bows will create a spiral structure.
Casual – The cups are stacked crisscross, without a fixed pattern.